As digital marketers, it's important that we keep up-to-date with changes in our sector to stay on top of our game. So in case you haven't heard – here's what's up this month!
2016 has arrived and, with it, has come a shedload of predictions. What might be, what will be (or at least, what we're 99.9% sure will be…) and what we'd like to see. So, for our first 'what's hot' piece of the year, we've put together some 2016 digital marketing predictions of our own, with a little help from some of our favourite industry experts..
In content marketing…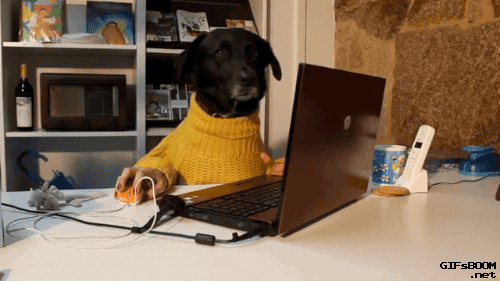 It's not about the content, it's about the (amplification and outreach) strategy, according to Steve Rayson, Director at BuzzSumo. 
There's no point in releasing content just for content's sake – with everybody producing more and more, and the marketing hum and scrum of the internet getting busier and busier, getting your voice heard only gets harder – you need to focus, then, on finding opportunities, ways in which to amplify your pieces and devise a good outreach strategy before you even put pen to paper…or finger to keyboard.
"Your content also needs to have a direct audience," Ted Rubin, Acting CMO of Brand Innovators, adds.
If you can't address your reader directly, you'll fall short of their interest – impersonal and unattentive content will receive, in response, impersonal engagement and unattentive readers, and likely will just get swept under the rug by most.
On the same hand, it's becoming increasingly important that your content actually serves a purpose. 
Make sure everything you write is well thought-out, full of useful information and, generally, a piece of top quality. It's better to produce 'fewer but truly epic pieces', according to Mark Traphagen (Director of Marketing at Stone Temple Consulting), than less credible pieces en masse.
Create quality evergreen pieces you can repurpose and rewrite over and over for other platforms, spreading your 'epic' piece's reach and helping boost attention towards it, and you.
"2016 will be more data driven and community focused" – Brian Fanzo, Change Evangelist and Keynote Speaker.
Marketers have, at their fingertips, a wealth of information about their customers – what they like to share, eat, do, buy.  This is a real advantage. Don't just collect data, use it to inform your content and capture the interest of your community.
In doing so, you have a real shot at amplifying your content and creating something that people will actually want to share.
To take away: 
Have a solid amplification and outreach plan
Tailor content to your readership, to avoid losing their interest
Produce fewer but 'truly epic' pieces, and repurpose them to spread their reach
Utilise the data you have and keep your community at the heart of your content.
In social media…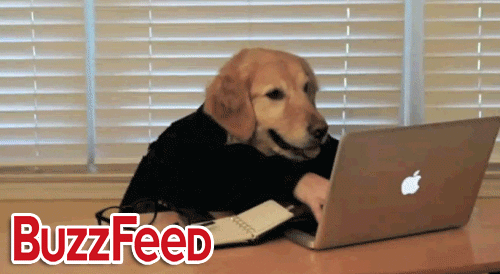 Real time, hits the big time 
It's been predicted – by Econsultancy, amongst others – that live updates will continue to dominate the social media market this year, particularly as live video broadcasting applications such as Periscope and Meerkat have been so warmly received by consumers. With other platforms like Instagram and Snapchat cottoning onto this trend, it seems safe to say that this could signal a new era of real time to come.
Things will get EVEN MORE visual
One type of content simply isn't enough anymore. Brands will be using social media platforms to publish new and varied types of content including video, podcasts and GIFs.
According to Donna Moritz, the founder of Socially Sorted, smart brands will be including a visual content strategy as an integrated part of their marketing, and social media will play a big part in leveraging that; particularly Instagram, Twitter, Facebook, Vine and Pinterest.
Social shopping becomes the norm.
All the major social platforms – Facebook, Twitter and Pinterest, as examples – are adding 'Buy' buttons to their channels, and it seems highly likely that more big brands will be following suit (a.k.a., Instagram). As a result, shopping will become a lot easier through social platforms (on mobile, particularly), complementing moves towards more in-app innovation which currently prioritises online shopping, too.
Things are going to get a little cosier, according to Mitch Joel, President of Mirium. 
Private groups and conversations are where it's at now, as people seek to connect with only a select few, a shift inspired by Snapchat – and further influenced by notable security breaches that occurred in 2015, including the Ashley Madison scandal – which has plenty of private messaging functions and features (then copied by the Facebook Messaging app, WhatsApp and more).
Communication between social media users is going to get more one-on-one as people seek better privacy and security, so it'll be interesting to see  how big brands advertise themselves and connect with their consumers, using these platforms, in a more intimate climate.
To take away:
Live updates will continue to dominate the social media market – so always keep one eye on the hashtags!
Spark interest by adopting more visual types of content to share across your social media platforms, such as video and GIFs
If you're a commercial brand, use the 'Buy' button to your advantage – because it's going to be everywhere
Be genuine and personable: with social media platforms making moves towards becoming more private, you'll need to make a bigger effort to be seen by your target market.
Advertising and tech tidbits…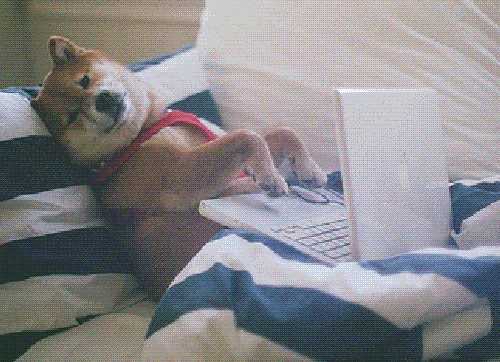 Marketing will become a more unified process than ever.
A lot of marketing experts are predicting that, in 2016, more and more elements of marketing are going to mould together – Lukasz Zelezny, Head of Organic at uSwitch, believes that social media (as a prime example) will sit side-by-side with SEO – with no more segmentation between the two at all. All marketing processes will be integrated, all knowledge shared and combined, leading to a more unified overall strategy.
Mobile will continue to be one to watch. 
Mobile (as we should all be aware) continues to grow, and brands will be looking to take into account the context in which their owned and paid media is consumed on-the-go.
Martin Waxman, founder of three PR agencies, claims that he will be concentrating on what Google calls 'micro moments' – the moments in which brands can connect with their consumers when they're away from their desktops – something to watch in 2016.
Prepare for a tempest of Adblockers.
Big bad Adblocking will see a surge in 2016, according to Sem Rush. Marketers are going to have to think of more innovative ways to get around them including increasing their use of native ads – which, although already widespread, is set to be even more a part of big brands' marketing strategies in response to the Adblockalypse.
To take away: 
Marketing will become more fluid with all elements gelling together
Continue to harness the power of mobile and look for ways you can get involved with, or become, your consumers 'micro moments'
Think of more innovative ways to advertise your brand, which won't be affected by the increasing spread of Adblockers.
What do YOU predict for 2016? Tell us what you see in your own crystal ball over at our Facebook or Twitter page, or drop us an email at hello@extreme-creations.co.uk. We'd love to hear from you! 
Sources: